Cambridge Label was founded in 1998 when Terry Sinclair recognized an opportunity for a niche business printing labels for the print trade in Canada. Given his extensive experience of 40 years in the print industry, the company has enjoyed steady growth under his leadership. Terry's philosophy has always been that high quality products provided at competitive prices, delivered on-time, will ensure a successful customer relationship.
Terry started in the print industry in 1981 when he noticed a newspaper advertisement for some used printing equipment for sale. Not having any prior experience in print, he rented a truck, loaded up the equipment himself, set up shop in his basement, learned how to run a press, and the rest is history! He is the true definition of an entrepreneur and an inspiring leader, always pushing for continuous improvement, innovation, and growth.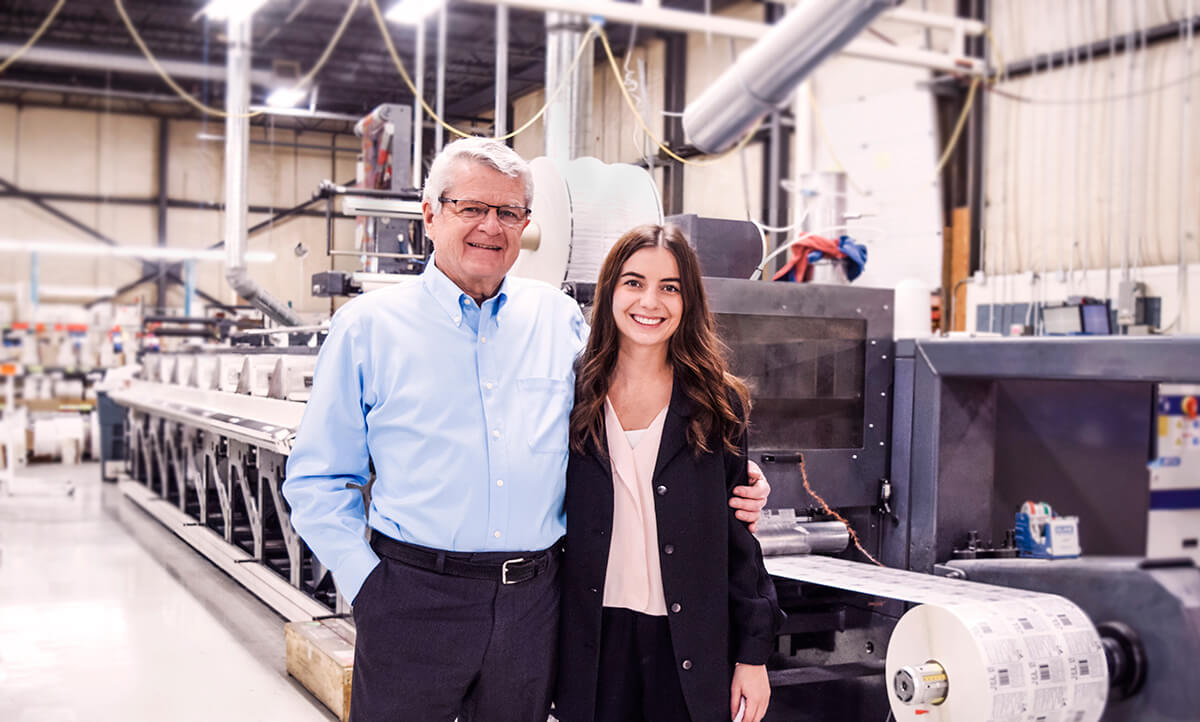 Fast forward to 2021, where Cambridge Label currently ships orders to customers all across Canada and the U.S., operating two shifts and occupying a 25,000 square foot facility. The Company is currently family owned and operated by both Terry and his daughter Deanne Sinclair, who has an MBA from the Richard Ivey School of Business at Western University. Under Deanne's strategic direction, the Company has purchased two HP Digital presses, a servo-driven flexo press for printing shrink sleeves, and a laser-die cutter.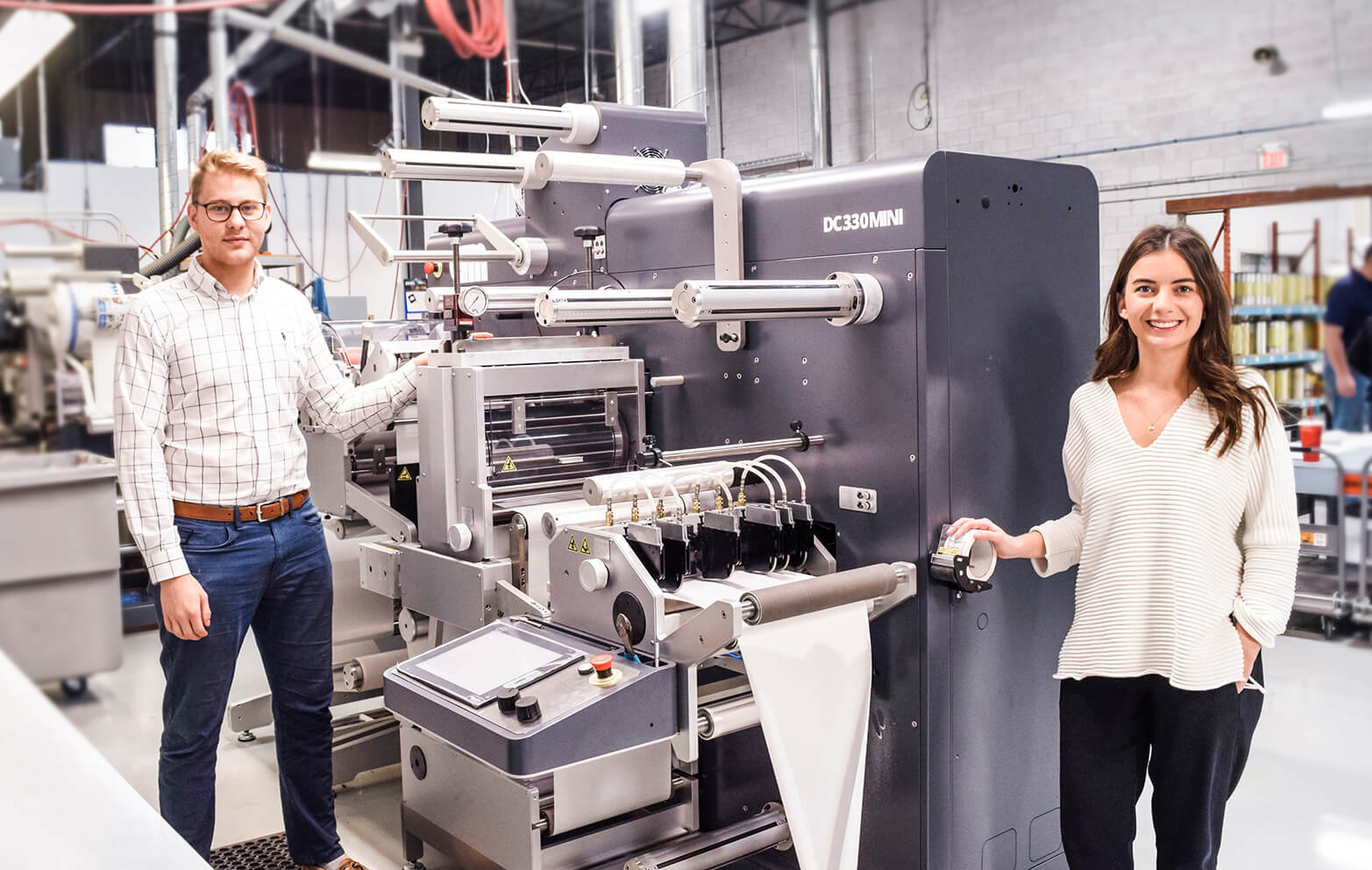 "My focus is to invest for the future, in both equipment and our people, in order to continue to drive growth and offer our clients the best products and services possible" says Deanne. "We pride ourselves in being a family owned and operated business, and bring that family business mentality to the daily management of our team. It is an absolute pleasure to have the opportunity to come into work each day and work alongside a great group of people who are so passionate and dedicated."
Register your email to receive exclusive discounts and company updates